Welcome to Eggnogaholic!
I'm Noggy, a self proclaimed eggnogaholic! But what's an Eggnogaholic? Someone who loves Eggnog… a whole lot! These individuals are also known as an Eggnoggin, Eggnoger, Eggnogiac, or an Eggnogican. Did you know that December is national Eggnog month? Or that December 24th is national Eggnog day? Know anyone who has created their own Eggnog Recipe?
Eggnog, also known as egg nog, is a traditional frothy drink that typically consists of milk, sugar, spices, and raw eggs. Frequently, cream is substituted for some portion of the milk to make a richer drink. Some eggnogs add gelatin. Toppings may include vanilla ice cream, meringue, whipped cream and wide variety of garnishes, notably grated nutmeg and chocolate curls. Various liquors, such as brandy, rum, whisky, advocaat and/or liqueurs, are often added.
Eggnog is a popular drink throughout the United States and Canada, and is usually associated with winter celebrations such as Christmas and New Year. Commercial non-alcoholic eggnog is typically available only in the winter season. Eggnog may be added as a flavoring to food or drinks such as coffee and tea. Eggnog-flavored ice cream is a seasonal product in the United States and Canada.
Noggy's Favorite Eggnog Recipe:
6 eggs separated
1/2 cup sugar
2 tsp. vanilla
1/4 tsp. salt
2 cups milk
1/2 cup rum
2 cups heavy cream
1/2 tsp. nutmeg
1/4 tsp. cinnamon (optional)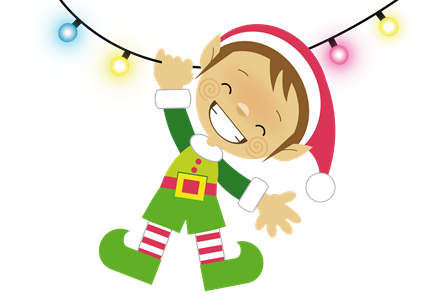 Whisk together the egg yolks, sugar, salt and vanilla until light yellow and creamy. Add rum and milk. Cover and refrigerate for several hours. Refrigerate the egg whites, as well.
When you are ready to serve your Eggnog, whip the heavy cream in one bowl and the egg whites in another bowl. Both should be beaten to stiff peaks form. Then alternate folding in egg whites and whipped cream to the eggnog mixture.
This Eggnog is rich, thick and delightfuly creamy. You can use less whipped cream and more milk, it's a matter of taste. Garnish with nutmeg and cinnamon if desired.
The Eggnog Riot, sometimes known as the Grog Mutiny, was a riot that took place at the United States Military Academy in West Point, New […]